I was pouting my way back into the office yesterday morning after practically having to be dragged kicking and screaming coming back from Chicago after the long weekend. I hate when vaca comes to an end!
But there was one thing that brightened my back-to-the-grind Tuesday...pumpkin flavored coffee has returned to Dunkin Ds!!
That got me thinking about all the yummy flavors that I love about the fall season. Cinnamon, nutmeg, chai spice- oh my! I have a few mainstay pumpkin recipes that I break out once the air starts to get a bit nippy. Here are some of my faves from other sites and you will see plenty of home made goodies here in the near future.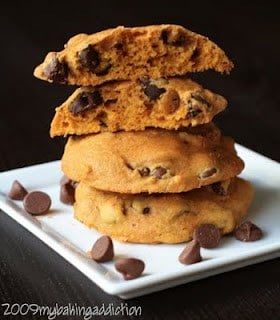 via Mybakingaddiction.com
Pssssttt- Just a heads up that there will be a great GIVEAWAY tomorrow, so get excited!!!
Pin It